10 US States Where Pharmacists Earn The Most Money
06 Oct, 2023
5 min
If you're thinking about a career as a pharmacist in the United States, a crucial aspect to ...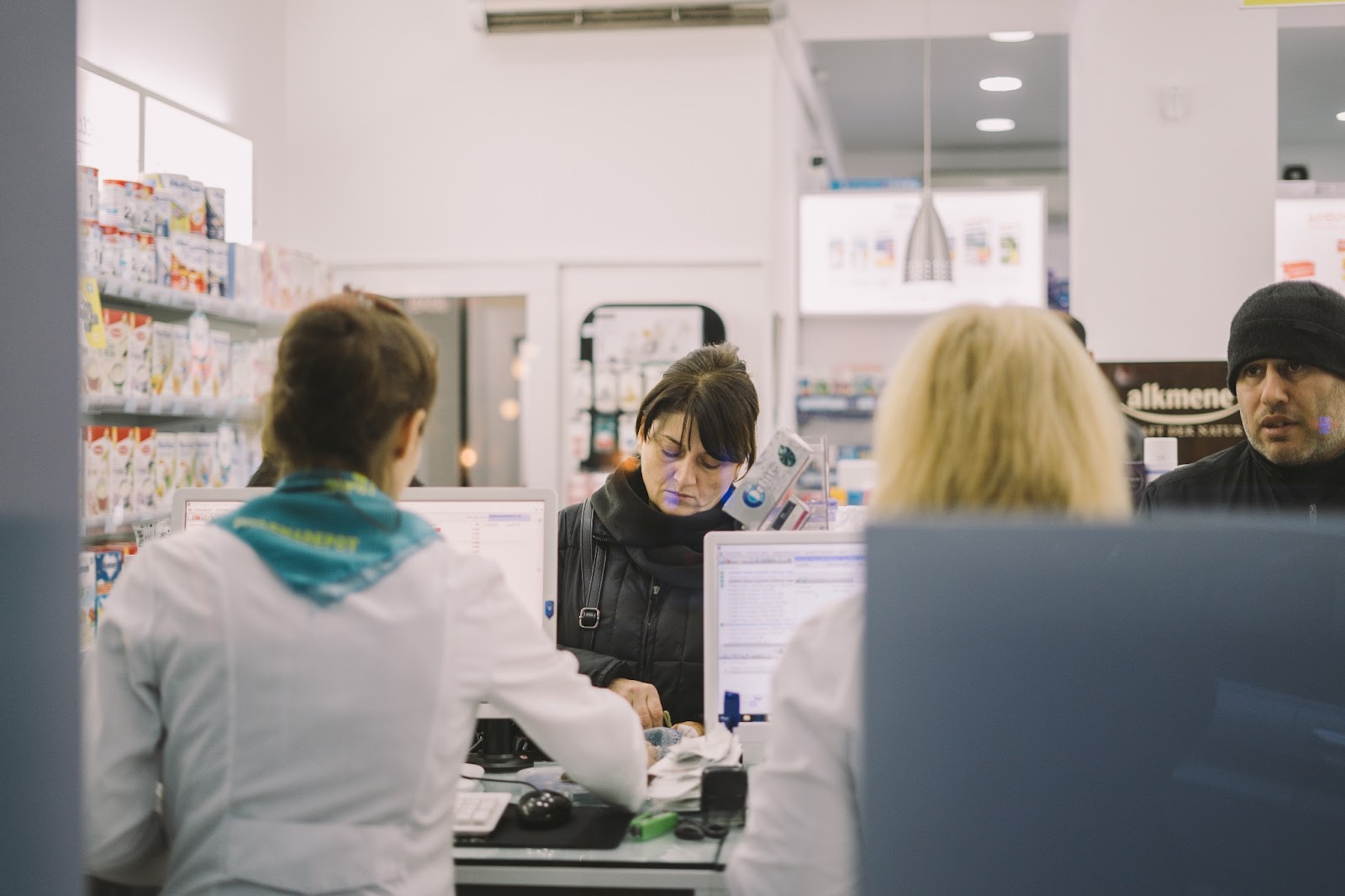 If you're thinking about a career as a pharmacist in the United States, a crucial aspect to consider is your choice of location. You might want to identify the states with the highest earning potential and job benefits. Quad Recruitment USA, a trusted name in pharmacy staffing, is here to break it down for you. We've compiled a list of the top 10 US states where pharmacists can enjoy great salaries and several other perks.
Whether you're seeking an increase in your pharmacist salary or exploring clinical pharmacist opportunities, we've got you covered. Let's have a look at the states that offer the most promising pharmacy salaries.
California
California leads the board as one of the highest-paying states for pharmacists due to a combination of several factors like a diverse patient population and plenty of healthcare facilities. Consequently, pharmacists in California often tend to earn more than the national average. If you're looking for the most attractive pharmacist salary then California should be on top of your list. Be it a home infusion pharmacist salary or a clinical pharmacist salary, you won't be disappointed.
Average pharmacist salary- $161,597
Oregon
Next up on the list is Oregon- the Beaver State. The state's utmost commitment to healthcare and high quality of life make it stand out as one of the most appealing locations for people working in the pharmacy industry. In Oregon, you'll have professional satisfaction as well as a supportive environment where you can make a meaningful impact on patients' lives.
Average pharmacist salary- $155,710
Washington
Nestled in the Pacific Northwest, Washington State provides above-average pharmacist salaries. Whether it's cvs pharmacist salary or retail pharmacist salary, the presence of major cities like Seattle, coupled with a thriving healthcare sector, ensures pharmacists here are well-compensated.
Average pharmacist salary- $149,466
New Hampshire
Pharmacists in New Hampshire earn undeniably higher salaries as compared to others in the country. This is because the state has a high cost of living, and to get the best pharmacists on their teams, employers are offering competitive paychecks.
Average pharmacist salary- $141,041
Nevada
Popularly known for the glitz of Las Vegas, Nevada is also gaining recognition for its healthcare facilities. With a rapidly growing population and a thriving tourism industry, the state has a high demand for healthcare professionals making it one of the top picks for pharmacy professionals.
Average pharmacist salary- $140,869
New York
The state of New York is one of the most appealing destinations for pharmacists. The abundance of healthcare institutions and retail pharmacies creates the demand for pharmacy jobs in New York. One thing to keep in mind while searching for a job here is the high cost of living. It's important to evaluate income vs. expenditure to make an informed decision.
Average pharmacist salary- $131,594
Texas
Known as the Lone Star State and its vast size, Texas has a booming healthcare industry. Cities like Houston and Dallas are great places for pharmacists to work in because they offer good salaries. You'll find plenty of job opportunities here, and it is easy to make a positive difference in your community while enjoying a lower cost of living as compared to some other places.
Average pharmacist salary- $115,089
Florida
Florida, famous for its great weather and a growing healthcare industry, presents several pharmacist jobs in Orlando and other bustling cities with appealing salaries. Pharmacists working in the sunny city often enjoy a laid-back lifestyle and top-notch state facilities. Florida's affordability in comparison to some higher-cost states is a bonus.
Average pharmacist salary- $109,106
New Jersey
Right next to New York, New Jersey is another East Coast gem offering pharmacists high-paying opportunities. Being close to major cities like New York City and Philadelphia means pharmacists in this state receive competitive pay and let's not forget, New Jersey's strong commitment to healthcare makes it a preferred location for pharmacy professionals. Also, it might be the best time to move there as the demand for New Jersey pharmacy jobs is on the rise.
Average pharmacist salary- $131,698
Alaska
Alaska is a lot more than just a breathtaking natural beauty, it's a hub for healthcare professionals. The state's remote nature and limited healthcare infrastructure have created a strong demand for healthcare professionals in recent years, resulting in higher salaries. Pharmacists in Alaska play a major role in providing vital medications to remote communities/areas, making their work both financially rewarding and emotionally fulfilling.
Average pharmacist salary- $134,044
Grab the Best Pharmacist Salary With Quad Recruitment USA
Lastly, it's important to note that while these states tend to offer the highest pharmacist salaries in the US, it's essential to consider other factors such as cost of living, job availability, and lifestyle preferences when making your decision to move. Quad Recruitment USA specializes in helping pharmacists find the perfect job match, no matter where they want to practice.
So, if you're ready to explore pharmacy job opportunities in these top-paying states or any other location in the USA, Quad Recruitment USA is here to assist you. Our team of experienced recruiters is dedicated to helping you find a position that not only meets your salary expectations but also aligns with your career goals and aspirations.
Contact us today and take the first step toward fulfilling your dreams!