How Much Do Pharmacists in the USA Make?
10 Nov, 2023
5 min
When considering a career in pharmacy, one important consideration is the earning potential....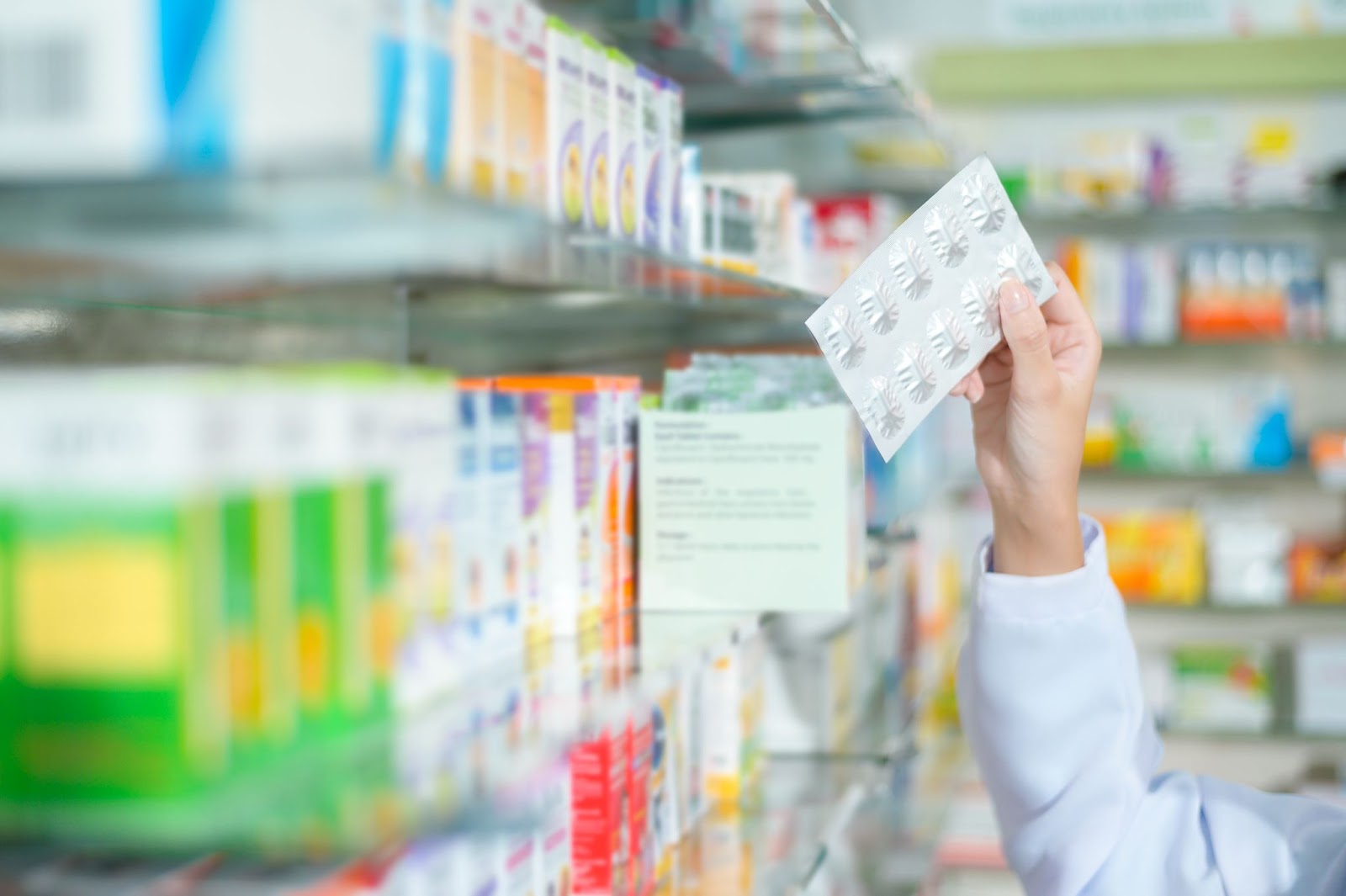 When considering a career in pharmacy, one important consideration is the earning potential. Pharmacists in the USA are known for their competitive salaries, but the specific factors that determine these incomes can be complex and multifaceted. A question that often lingers in the mind of those pursuing a pharmacy career is: What are the highest paying jobs for pharmacists?
We're here to answer that question. In this article, we'll provide a better understanding of how much you can earn as a pharmacist in the United States and the factors that impact your income.
The National Average Pharmacist's Salary In The USA:
As of October 2023, the average salary for a pharmacist in the USA is around $150,315. However, the average salary could vary between the range of $141,628 and $160,105. The average hourly rate for pharmacists in the US usually ranges between $44 and $72 per hour.
This can depend on a wide variety of factors such as education, certifications, additional skills, number of years of experience, and more.
Factors That Affect The Average Pharmacist's Salary:
To understand your potential salary as a pharmacist, you need to understand the factors that influence it. In this section, we'll delve into the key elements that can affect the earning potential of an average pharmacist in the healthcare landscape of the United States.
Location
Pharmacists tend to earn the highest average salaries in states like California, Oregon, Washington, New Hampshire, and Nevada, owing to factors such as the higher cost of living and increased demand for healthcare services.
In contrast, states with relatively lower costs of living and less demand for healthcare may have relatively lower pharmacist salaries.
Experience and Expertise
A pharmacist's salary is significantly influenced by their number of years of experience and their level of specialized knowledge. A specialty pharmacist's salary is higher as professionals with more years of experience are more likely to have invaluable expertise accumulated over time. This makes them more proficient in their roles and capable of handling complex scenarios.
Specialized knowledge in specific areas of pharmacy, such as geriatric care, research, or oncology, can also impact salaries as it enables pharmacists to provide advanced patient care, manage complex medications, and ensure better health outcomes.
Type Of Workplace
Hospital pharmacist salaries are typically higher because of the ongoing demand resulting from round-the-clock hospital operations, the requirement for specialized expertise, and the critical role they play in administering essential medications.
In contrast, for retail pharmacists working in drug stores and supermarkets, the pay is relatively lower. While they play a crucial role in patient care and healthcare outcomes, their role is less complex and requires a lower level of specialization.
Shift Differentials and Overtime
Pharmacists who work non-traditional shifts or overtime are usually compensated more. Shift differentials are additional payments made to pharmacists who work during holidays, weekends, and evenings. These can have a significant impact on a pharmacist's overall income.
Benefits Packages
In addition to the base pharmacist pay, pharmacists may also receive benefits from their employers that can have a dramatic impact on their overall compensation. These benefits include health insurance, retirement plans, paid leaves, and more. The more benefits, typically the lower the pay. Naturally, you'll want to evaluate the overall value of these benefits, as they may be worthwhile in lieu of higher pay.
Future Growth Prospects
As the medical industry continues to evolve, the role of pharmacists in the healthcare system is quickly expanding. With an increased focus on medication management and customized patient care, pharmacists are expected to play a more pivotal role in healthcare.
This evolution and growth are expected to lead to potential salary growth and new opportunities for advancement.
Quad Recruitment USA: Explore New Job Opportunities Today
Pharmacists in the USA earn a highly competitive income. However, several different factors, such as location, experience, skill levels, and shift timings, can impact a pharmacist's income. Therefore, to maximize your earning potential as a pharmacist, consider these key factors when making career decisions and negotiating your compensation package.
Quad Recruitment has access to multiple pharmacy roles across the USA and UK. We specialize in connecting talented healthcare professionals with top-notch medical institutions. To view all active roles right now, explore our pharmacy job board.