What does the Autumn Statement mean for Community Pharmacies?
28 Nov, 2022
6 mins
What does the Autumn Statement mean for Community Pharmacy!We have a lot to take in from the...
What does the Autumn Statement mean for Community Pharmacy!
We have a lot to take in from the autumn statement, but I want to focus on how this will affect the community pharmacy sector across the UK.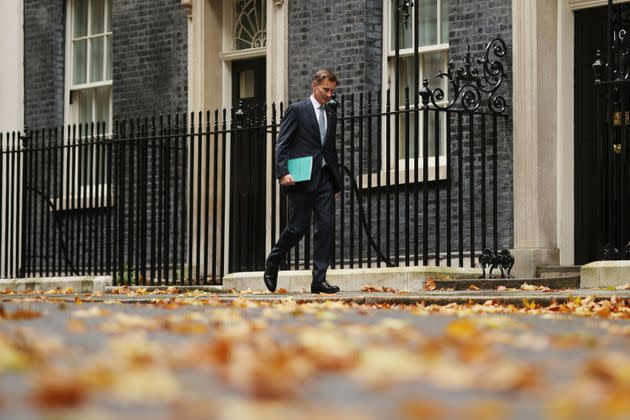 Jeremy Hunt after the Autumn Statement
The Chancellor, Jeremy Hunt unveiled his three key priorities for the nation being: "stability, growth and public services". This is a step in the right direction as just eight weeks prior to this announcement the former chancellor Kwasi Kwartengs speech sent the government into a very rough situation. Jeremy Hunts main objectives are to "tackle the cost-of-living crisis and rebuild the economy" by introducing tax cuts, spending cuts and energy bill warnings. But this all comes at a cost to personal finances. While all this is a good thing in the eyes of many, the UK has already entered a recession and therefore things are likely to become worse in order for them to get better.
In short, the autumn statement revealed a new NHS workforce plan which will focus on the staffing crisis and increased demand on the NHS and Healthcare services over the next 15 years. They will be looking to increase spending by "£3.3 billion in cash terms in the next two years" and "Combined social care and NHS spend will increase by £8.1bn in cash terms by 2024/25". This is all good for the sector in general, but many people are calling for the government to increase their focus onto the pharmacy sector, and many people are highlighting that policymakers "need to urgently recognise the difficulties pharmacy businesses of all sizes are facing in finding pharmacists". This is all due to the fact that as NHS budgets have continued to go upwards, pharmacies have been faced with significant real-term cuts since 2015 leaving contractors and their teams making unsustainable efficiencies to maintain service levels. Surely as pharmacies In England alone in 2021/22, dispensed more than 1 billion NHS prescribed medicines for patients they should be eligible for a bigger chunk of the increased funding to help with the increased demand for staff and to relieve some of the pressures that we are seeing more and more within pharmacies across the UK.
Mr Hunt also confirmed that the national living wage will be increased from "£9.50 an hour for over-23s to £10.42 from April 2023". According to the government, this represents an annual pay rise worth over £1,600 to a full-time worker. This again is beneficial to the employees of a company to help with the cost-of-living crisis. However, again many companies are struggling to see how they will be able to afford this increase without further funding.
In an attempt to soften the blow for UK businesses, Mr Hunt announced a "package of targeted support to help with business rates costs worth £13.6bn over the next five years", to help offset the large bill increases companies face. This will come into force from April 1st next year.
The energy support bill for business and public services also remains in place until April 2023, he also revealed.
This is a tough time for everyone and business throughout the UK. Many people are speculating that the negatives are still outweighing the positives with this announcement from the government with some saying that businesses will struggle due to the increased costs with the limited funding that community pharmacies continually receive. Like I mentioned at the start this is a time where it is expected to become worse in order to start to get better. We are in a situation in community pharmacy where more people are looking for locum work, which is at a higher cost to pharmacies and even more pressure to retain staff, it won't be long before it gets to a breaking point.
Sources
https://www.nhsbsa.nhs.uk/statistical-collections/prescription-cost-analysis-england/prescription-cost-analysis-england-202122?utm_source=linkedin&utm_medium=social&utm_campaign=C+D%20News%20Stories
https://www.chemistanddruggist.co.uk/CD136560/What-does-the-autumn-statement-mean-for-community-pharmacies?utm_source=linkedin&utm_medium=social&utm_campaign=C+D%20News%20Stories
https://www.gov.uk/government/publications/autumn-statement-2022-documents/autumn-statement-2022-html