3/5 How to work within Pharmaceuticals- Pharmacovigilance
19 Sep, 2022
4 mins
Welcome to our third post of five outlining the types of roles that would suit you as a phar...
Welcome to our third post of five outlining the types of roles that would suit you as a pharmacist in Pharma!
This area is probably the perfect area for a pharmacist to transition into from a mainstream pharmacy.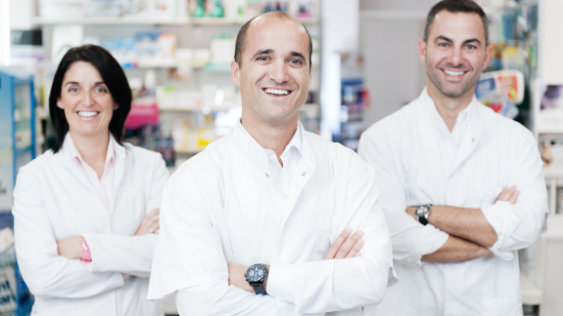 Welcome to Pharmacovigilance (PV) AKA (Drug Safety)
This is where you are most likely to find an entry level opportunity. Due to this, it makes this role incredibly popular.
What is PV?
PV is the science and activities related to the detection, assessment, understanding and prevention of adverse effects or any other drug related problem.
As you can see by this basic explanation of the role it's the perfect gateway into pharma for pharmacists.
The main work within PV is looking at any adverse events with the drug compound at a company. This will be through the clinical trials process and the drug development process.
As mentioned in the breakdown of MA roles, every study conducted with every drug the findings of this must be submitted to the MHRA to prove that the drug works and that it's safe. So overall monitoring adverse events and understanding these events and side effects of a drugs, not only from a drug development and clinical point of view but also from a pharmaceutical point is extremely important.
This will be a strong point for people with a pharmacy background as understanding the adverse effects and side effects from certain drugs is what you've trained in within your MPharm.
Are you data driven? Great, you will be analytically thinking and coming up with conclusions based on the data that you're seeing on these adverse events that are happening to patients within your studies, especially if it passes that threshold of being ethical.
When conducting studies there is a risk vs benefit. If the risks and the safety profile is not worth it in comparison to how ethical the drug is then, your drug isn't going to be favourable and therefore will not be approved so again understanding those implication and be able to critically think and apply them to the studies is crucial.
So, within PV you're really the manager of assessing and making sure that the safety profile of a drug good enough.
As I'm sure you can imagine, there are a massive number of regulations around the documentations and notification of any side effects within studies and the drug development process.
PV would also be responsible for processing these documentations to the MHRA so again like many other positions with pharma, accurate data recording is a MUST.
Sub department within PV:
Operations
Surveillance
Systems
Qualified Person for Pharmacovigilance (QPPV) – Subject matter experts
Typical Employers of Pharmacovigilance Officers:
Pharmaceutical Companies
Medical Device Companies
Biotechnology Companies
Regulatory Authorities

Key skills you'll need:
Incredible attention to detail
Fantastic problem-solving skills
Experience working in a team well
Good English and maths skills
Great communication skills- to eb able to speak to a wide range of people effectively
Excellent IT skills
How much will I be paid?
Important question for us to answer isn't it!
According to 'glassdoor', you could earn anything from £29,000-£59,000 per annum. However, the average logged salary for the Pharmacovigilance Pharmacist is £42,000 a year. They have suggested that annual bonuses are available and anything from £406-£7,235 per year can be earnt. This record was updated on the 9th of September 2022. It's important to keep in mind that every company and location will have a different salary. If you are starting your career within Pharma, you would naturally take a pay drop when starting somewhat of a new career.
Why PV?
If you're data driven, enjoy looking at data and analysing then this department of Pharma is for you. By looking at the data throughout development and trials you'll be able to summarise and come up with a conclusion and depending on that conclusion you'll recommend an action plan depending on your findings.
Useful? Give this post a share!