Quad News October 2023: Meet Chloe
31 Oct, 2023
4 mins
We're thrilled to continue introducing you to the newest members of the Quad Squad, and ...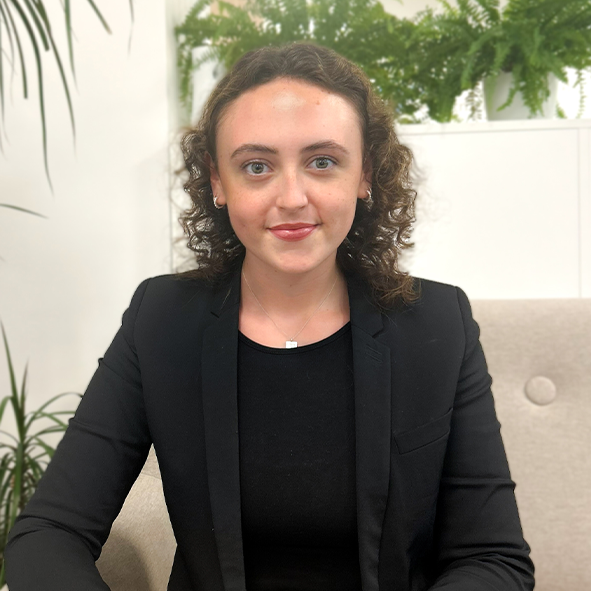 We're thrilled to continue introducing you to the newest members of the Quad Squad, and this week, the spotlight is on Chloe. Just like Molly, Chloe brings her unique talents and aspirations to our dynamic team.
So, without further ado, let's get to know Chloe a little better.
---
Q: What made you choose recruitment?
A: Growing up with entrepreneurial parents, I always knew that the fast-paced sales environment was where I would thrive. After looking further into recruitment and also the core values of Quad, my goals for the future aligned perfectly.
Q: What's your favourite quote?
A: Fail to prepare, prepare to fail!
Q: What do you like to do in your spare time?
A: Outside of work, I love to try out new restaurants, go to the gym and I enjoy long walks with my dogs.
Q: If you could only have one food for the rest of your life, what would it be and why?
A: For me, you can't beat a fillet steak with chunky chips, tenderstem broccoli and peppercorn sauce.
Q: Before working at Quad Recruitment, what was the most unusual or interesting job you've ever had?
A: I used to run my own business restoring & upcycling vintage furniture to give it a new lease of life and then selling this on to donate 10% to a local charity!
Q: If Hollywood made a movie about your life, who would you like to see cast as you?
A: Zendaya
Q: What's your go-to drink?
A: A strong cup of tea
Q: What are you most looking forward to over the next year at Quad Recruitment?
A: I am super excited to progress my pharmacy knowledge and contribute to the brilliant team success!
---
Chloe's path at Quad Recruitment is just beginning, and it's evident that her enthusiasm and determination are a perfect match for our team. We look forward to watching Chloe thrive in the fast-paced world of recruitment and contribute her expertise to our collective success.
If you're a pharmacy professional seeking new opportunities, don't hesitate to reach out to Chloe directly using the contact details provided below.
Mobile: 07792 110886