Quad News October 2023: Meet Molly
26 Oct, 2023
4 mins
We're excited to introduce you to our two new additions to the Quad Squad! In this blog ...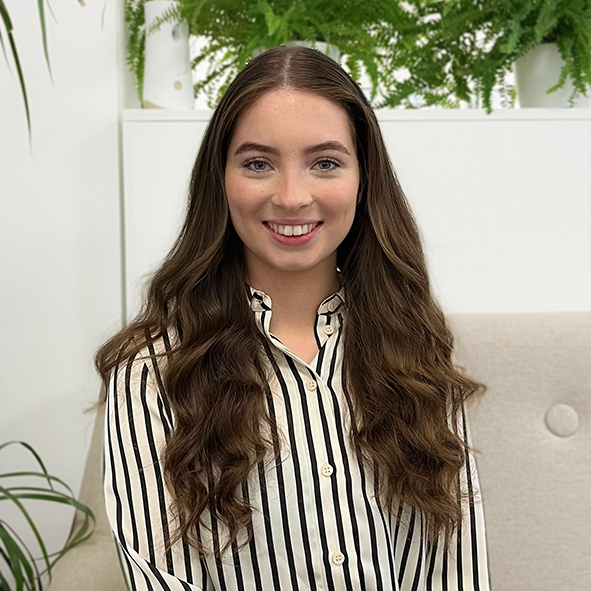 We're excited to introduce you to our two new additions to the Quad Squad! In this blog post, we'll be focusing on Molly, one of our talented newbies. In this Q&A session, we'll take a closer look at her insights, preferences, and aspirations. From her career choice to her favourite quote and more, you'll get a better understanding of who Molly is and what drives her.
So, let's get into it!
---
Q: What made you choose recruitment?
A: After finishing university and being unsure where I wanted to take my career, I started to look into recruitment. The key values and skills needed to be successful in recruitment aligned greatly with my own, making recruitment feel like a natural progression. My appreciation for science and data as well as my passion for helping others solidified my choice to enter the recruitment industry.
Q: What's your favourite quote?
A: "Success is Not Final, Failure is Not Fatal: it is the Courage to Continue that Counts."
Q: What do you like to do in your spare time?
A: In my spare time you will most likely find me reading; to me there is no better feeling than being curled up with a good book. I also love just being outdoors and spending time with my friends and family and especially my dogs.
Q: If you could only have one food for the rest of your life, what would it be and why?
A: Consistency is key, and you can never go too wrong with a good pizza.
Q: Before working at Quad Recruitment, what was the most unusual or interesting job you've ever had?
A: I don't really think I have worked anywhere very unusual or particularly interesting. I did however complete a degree in Biomedical Science, which was fascinating, and learning the science behind medicine truly made me appreciate just how complex we are as humans.
Q: If Hollywood made a movie about your life, who would you like to see cast as you?
A: Emma Watson
Q: What's your go-to drink?
A: A Piña colada – because it tastes like being on holiday, and who doesn't love being on holiday.
Q: What are you most looking forward to over the next year at Quad Recruitment?
A: I am looking forward to evolving within this new role and unlocking my potential within the sector.
---
As Molly embarks on her journey with Quad Recruitment, it's evident that she's going to be a great asset to our team. If you are a Pharmacy professional looking to start a new chapter in your career, please contact Molly directly using the information provided below.
Welcome to the Quad Recruitment family, Molly! Stay tuned for our upcoming blog post featuring Chloe.
Mobile: 07708 760703