2022 Reflection: We've helped over 30 Pharmacy Organizations across the U.S
30 Dec, 2022
2 mins
​Like every good blog starts, let me ask you some key questions: How was your 2022? F...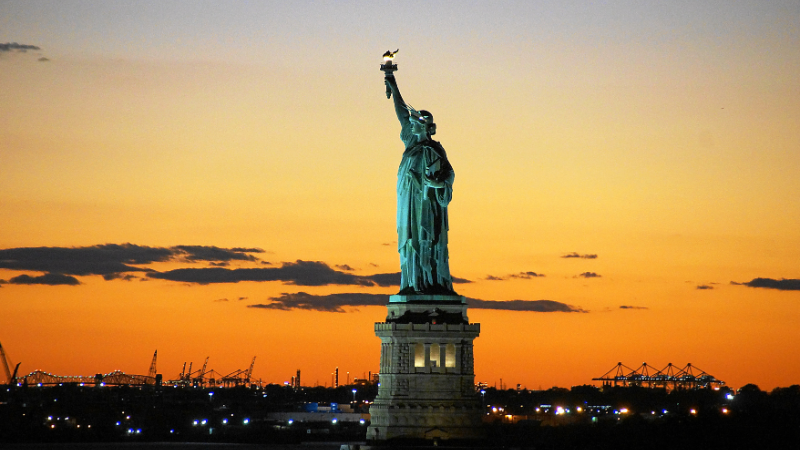 ​Like every good blog starts, let me ask you some key questions: How was your 2022? Full of business successes? Most importantly do you have goals set out for 2023?​
​
Dewi Jones- Head of USA Staffing here at Quad Recruitment has just completed a reflection on Team USA's 2022 and it turns out that Quad Recruitment has assisted more than 30 Pharmacy organizations in the U.S to fill their Pharmacist and Pharmacy Technician vacancies. Leading to pharmacy organizations running at near or full capacity!
During this reflection, Dewi will dive into the struggles, how you can resolve any staffing issues you may have along with how Quad Recruitment, implements itself seamlessly and impressively into your organization.
The USA Pharmacy team at Quad Recruitment has helped over 30 organizations secure Pharmacists and Pharmacy Technicians throughout 2022. This includes large chains of Retail Pharmacies and some of the nation's most popular hospitals. This has provided the team at Quad Recruitment with the opportunity to have a unique insight into the pharmacy market as a whole and offer detailed advice to every client in multiple ways.
​
Struggles in 2022
Let's be honest, every organization comes across some challenges within a year. We know that Pharmacy as an industry took a hit over the entirety of 2022. The pharmacy market has been extremely competitive with many organizations struggling with staff shortages. This has led to overworked staff with a very low drive to complete their general role and responsibilities well. This has had a huge effect on most company turnovers, with many pharmacy departments unfortunately being shut down permanently.
The Answer
Many organizations reached out to Quad Recruitment, alongside our Business Development team specifically reaching out to companies that we knew had been impacted by staff shortages.
Due to our large database of fantastic pharmacy professionals, we have an immediate reach to active job hunters who may be suitable for your vacancies. Plus, our ability to proactively headhunt and source the best talent. Our clients are always pleasantly surprised at how quickly they see results from our service and therefore see the light at the end of the tunnel.
This is what Quad Recruitment have offered all clients and we will suggest certain packages based on their requirements. We would provide the exact same tailored service to you.
Different types of Recruitment
Our services are tailored to your individual needs. We can help with Direct Hires, Temp to Perms, Per Diem staff, and Contract positions.
Direct Hires- Find candidates for full-time permanent positions
Temp to Perms-Trial candidates out as temporary staff before offering them a permanent position
Per Diem- Find candidates for ad hoc shifts to cover holiday and sickness
Contract-Candidates who work for a specific period (for example a 3-month contract)
​Thorough interview processes
Quad Recruitment's expert consultants interview candidates on our client's behalf. This process is thorough and strict, ensuring that no rock is unturned. You can guarantee that when you receive this candidate, they will be everything you wanted in a candidate and more. Our statistics show that completing this interview initially allows for 95% of the candidates provided by Quad's consultants to be offered after the first stage interview with yourselves. Securing talent before your competitors is half the battle.
​Market Knowledge
Our consultants speak to Pharmacists and Pharmacy Technicians across all 52 States. We know what pay rates people are expecting and can make sure you secure the best people by offering competitive salaries and benefits packages.
Our team of recruiters know the market inside out and managed to secure top talent quickly. We constantly stay relevant within the market and update you with any changes that may affect your recruitment of new Pharmacy Staff.
Summary
Quad Recruitment successfully helped 307 Pharmacists and Pharmacy Technicians secure new opportunities across the country.

All 30 of our clients choose to use Quad Recruitment exclusively due to the incredible work all consultants have produced. They all quickly realize that using multiple agencies works against the recruitment drive.

Through our work, over the years, we have produced a statistic of 90% success rate on all roles given to us within 60 days of receiving them.
Struggling to hire Pharmacy professionals?
Due to our team at Quad Recruitment increasing, we are always looking to add to our list of partners. If you are looking for Temporary or Direct pharmacy staffing and you would like to discuss our services and how we can help, let's have a chat.
We can guarantee that you will see the value in working with a 'Pharmacy Only' staffing agency.
​
Contact us today and allow us to tailor all recruitment requirements to your organization-CLICK HERE
​