6 Steps to Become a Licensed Pharmacy Technician
08 Nov, 2023
6 min
If you're looking for a career in the pharmacy industry and enjoy helping others, Phar...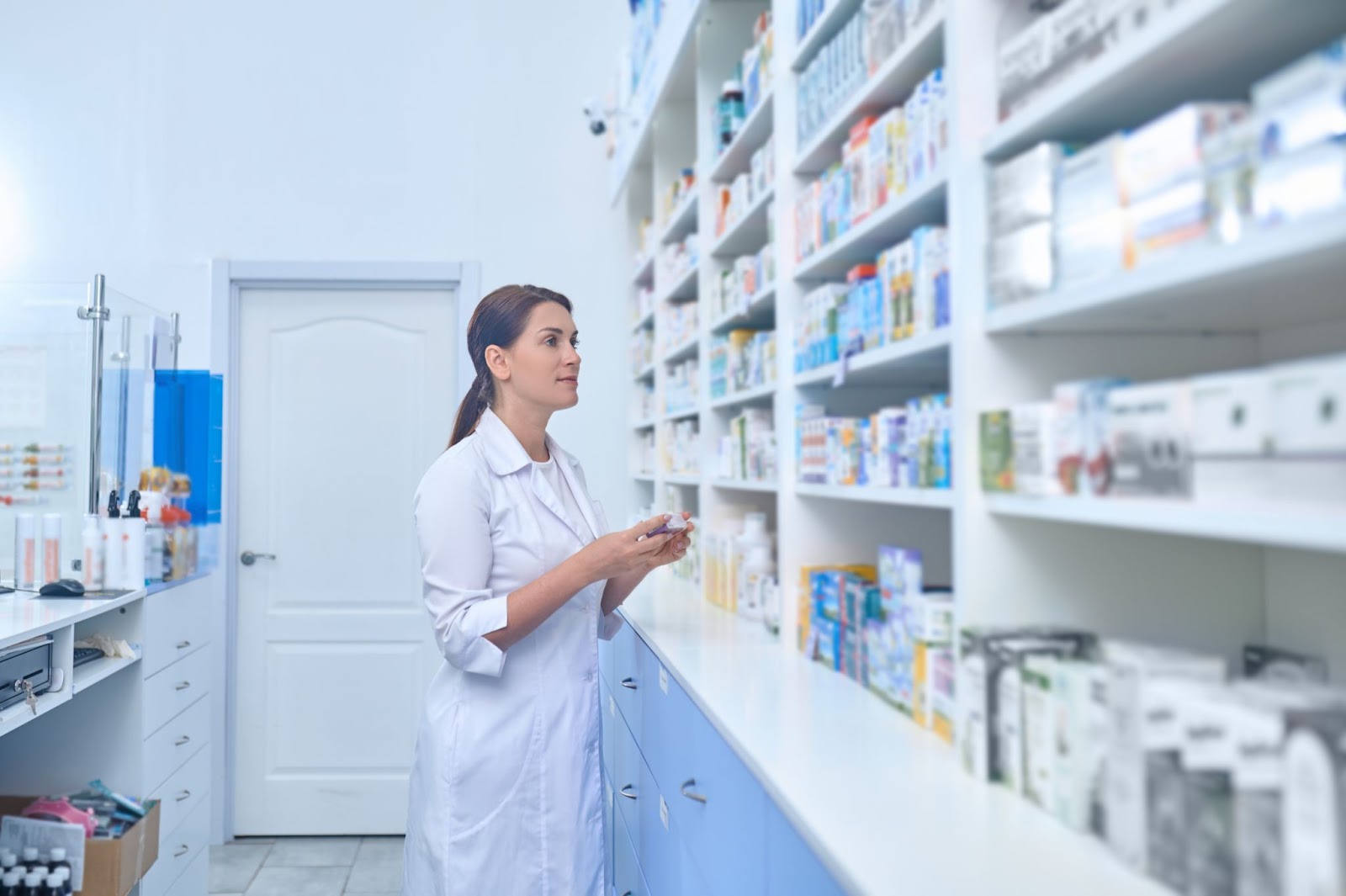 If you're looking for a career in the pharmacy industry and enjoy helping others, Pharmacy technician jobs can be a fulfilling career path. A pharmacy technician works closely with a pharmacist to ensure the health and safety of their patients. They locate, dispense, pack, and label a prescribed medication for a patient that is then reviewed for accuracy by a pharmacist before dispensed to the patient.
Additionally, a pharmacy technician is responsible for helping pharmacists with administrative duties such as processing insurance claims, tracking inventory, and filing paperwork. Still interested? Well good news because the outlook for pharmacy technicians is promising, with an expected 5% increase in employment growth by 2031.
In this comprehensive guide, we will take you through a step-by-step process of becoming a licensed pharmacy technician by diving into the educational prerequisites, the significance of pharmacy technician training programs, and the importance of ongoing education within this dynamic field.



Steps For Becoming a Certified Pharmacy Technician:


Educational Requirements
Your educational background is crucial in preparing you to be a pharmacy technician. To begin your journey, you must obtain a high school diploma or equivalent, such as a GED (General Educational Development) certificate. This is the minimum educational requirement for entering a pharmacy technician training program.
Enroll In A Pharmacy Technician Training Program
Acquiring specialized training is vital before searching for pharmacy technician jobs. You should seek out accredited pharmacy technician programs offered by reputable institutions such as community colleges or vocational schools. They are specifically designed to provide you with a holistic education tailored to the demands of the healthcare industry.
These training programs usually extend for 1 to 2 years, allowing you to explore and understand core concepts through a traditional classroom format and valuable hands-on training.
Practical Experience
Gaining practical experience is an essential aspect of honing your skills and getting ready for real-world responsibilities in the healthcare industry. During your training program, you'll have the opportunity to participate in a pharmacy technician apprenticeship or internship, typically at pharmacies or other healthcare facilities. These hands-on experiences will allow you to work in a real pharmacy setting, giving you the chance to interact with patients and provide valuable assistance to pharmacists.
Pass The PTCE
Following the successful completion of your training program, the next milestone is passing the Pharmacy Technician Certification Exam (PTCE). Administered by the Pharmacy Technician Certification Board (PTCB), this exam will assess your knowledge and skills across various facets of pharmacy practice. It serves as a comprehensive evaluation of your understanding of pharmacy procedures, medication dosages, and relevant regulations that govern the healthcare industry.
Apply For State Licensure
State licensure is the legal approval that authorizes you to work as a pharmacy technician within a specific state. Following your successful completion of the PTCE, you should focus on applying for state licensure to ensure you are compliant with state-specific regulations.
This process can vary from state to state, with each region having unique requirements and application procedures. To navigate this stage effectively, contact your state's pharmacy board or regulatory agency for precise details and action steps.
Obtain National Certification
National certification is an optional but highly beneficial step that can elevate your pharmacy technician career by opening doors to enhanced job opportunities and improved earning potential. While it is not mandatory, it can significantly boost your career prospects.
To pursue national certification, you must typically meet specific criteria and pass an additional certification exam, such as the Certified Pharmacy Technician (CPhT) designation. This can set you apart in the job market and improve your chances of securing higher-paying positions.


Quad Recruitment: The Next Step in Your Journey to Become a Pharmacy Technician
Now that you've acquired the necessary licenses and training to become a pharmacy technician, the next pivotal step is to find a job that perfectly aligns with your career goals and aspirations.
When it comes to launching your career in this field, Quad Recruitment is here to guide you. We understand the nuances of the pharmacy industry and can connect you with the ideal role that suits your qualifications and aspirations. With our expertise and extensive network, we'll help you take that crucial next step toward a rewarding and successful pharmacy technician career.
Are you ready to kickstart your career as a pharmacy technician? Contact us at +1 (929) 695 9147 or via email at info@quadrecruitment.com to learn more.