How Can a Pharmacy Staffing Agency Help You Land Your Next Pharmacy Job?
22 Sep, 2023
4 min
Are you a pharmacy professional on the lookout for your dream job? If the answer is yes, the...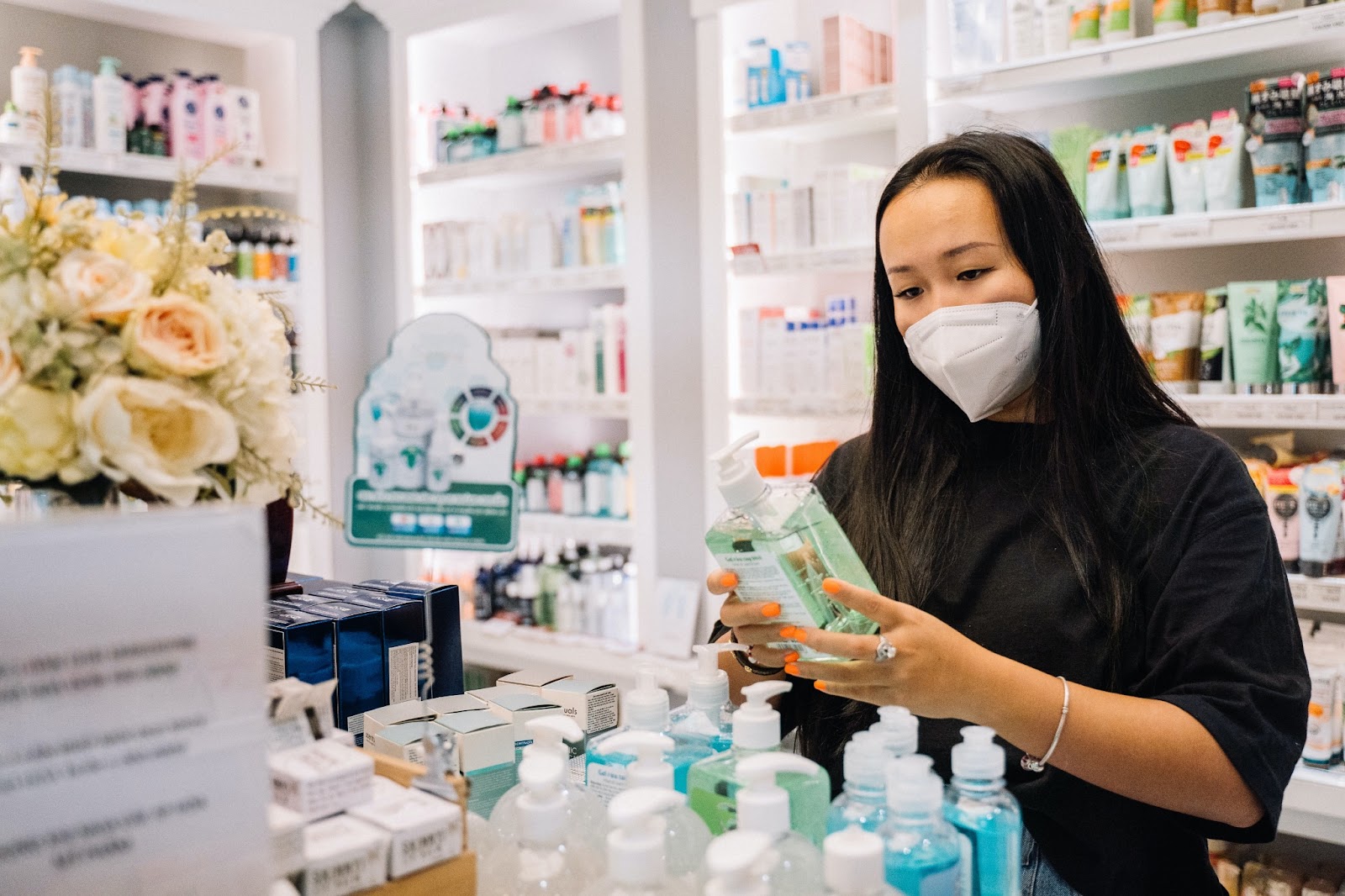 Are you a pharmacy professional on the lookout for your dream job? If the answer is yes, then your search ends here.
Whether you're an aspiring pharmacist fresh out of college or have years of experience under your belt, the pharmacy job market can be quite a challenging place to navigate. Don't worry, this is where pharmacy staffing agencies, like Quad Recruitment USA, step in. A Pharmacy staffing agency simplifies the process considerably, providing maximum support and increasing your chances of bagging the perfect pharmacy job.
Let's start with the basics. A pharmacy staffing agency is your go-to resource when you're searching for your ideal job in the healthcare industry. We specialize in connecting talented professionals with top-notch healthcare institutions and pharmacies seeking qualified employees, making the process of job hunting as well as hiring- much more efficient!
Here's how we can be your golden ticket to a fulfilling pharmacy career:
1. Extensive Industry Knowledge
Healthcare staffing agencies possess an in-depth understanding of the pharmacy job market. We are well-versed in the industry news, keep up with the latest trends, job openings, and the specific skills and qualifications required for each position. We constantly analyze the growing demand for certain specialties or shifts in required certifications and this knowledge can save you a lot of time and effort in your job search.
2. Personalised Job Matching
Partnering with a pharmacy staffing agency is a holistic experience; we take the time to understand your career goals, preferences, and skills. This personalized approach ensures that you're not just getting any job but one that actually aligns with your aspirations. Whether you're a licensed pharmacist, a pharmacy technician, or a PharmD graduate, we have something for everyone at Quad Recruitment USA.
3. Access to Exclusive Opportunities
Pharmacy staffing agencies have established networks and relationships in the healthcare and pharmacy industry. Through ongoing collaborations with healthcare facilities, hospitals, pharmacies, and pharmaceutical companies, we gain access to job listings that aren't publicly advertised. Some employers might even directly approach us to save time and resources. This opens the door to a hidden job market that would otherwise remain inaccessible. These exclusive opportunities could very well be your ticket to securing your dream role.
4. Streamlined Application Process
Say goodbye to the hassle of going through countless job postings and sending out numerous applications. Let pharmacy staffing agencies streamline the application process for you. We will handle all the paperwork, submit your resume to potential employers, and even assist with interview preparations. You just have to sit back, relax, and focus on nailing the interviews!
5. Negotiating the Best Offer
When it comes to salary negotiations, having an experienced pharmacy staffing agency in your corner can be a game-changer. We understand the industry standards for every role, be it a pharmacist salary, pharmacy technician salary, or a PharmD salary. We can help you secure the best possible compensation package, ensuring you're fairly compensated for your skills and experience.
Speaking of compensation, let's dive into the salary aspect, an important factor in your job search.
Understanding Salaries in the Pharmacy Industry
The pharmacy industry offers a wide range of career options, each with its own set of responsibilities, educational requirements, and compensation. When choosing a career in pharmacy, it's critical to understand the expected salary for your role. Here's a quick overview:
Experienced pharmacists with a few years in the field can expect a competitive salary. The average pharmacist's salary in the USA is often influenced by factors such as location, years of experience, and the type of pharmacy they work in.
According to data available on Glassdoor, the average pharmacist located in the United States earns a base pay of $126,179 per year.
Pharmacy Technician Salary
Pharmacy technicians, who assist pharmacists with various tasks, earn a decent wage, which also depends on experience and location.
According to data available on Leap Scholar, the average PharmD salary in the United States is based on years of experience and ranges between $76,900 to $188,000.
For those considering a career as a retail pharmacist, it's important to note that salary expectations fluctuate frequently. Factors such as location, years of practice, and the specific retail environment have a direct impact on the base pay. On average, retail pharmacists in the United States enjoy competitive compensation, making it an attractive career path for many pharmacy professionals.
According to data available on Zippia.com, the average retail pharmacist salary in the United States is $118,899.
Quad Recruitment USA: Your Pharmacy Job Search Partner
Quad Recruitment USA stands as a distinguished leader in the field of pharmacy staffing, with a strong presence throughout the United States. We specialise in delivering exceptional staffing services within the pharmacy industry. Our primary goal is to provide unparalleled services to our clients and establish ourselves as the premier pharmacy staffing agency across North America.
Our dedicated team of experts understands the unique demands of the pharmacy jobs market and has the experience to match candidates with the perfect positions. We take pride in our commitment to professionalism and our dedication to helping pharmacy professionals turn their dreams into reality. So, whether you're an aspiring pharmacist fresh out of school or an experienced pharmacy technician seeking a change, Quad Recruitment USA is here to help you navigate the competitive world of pharmacy jobs.
Don't miss out on your dream job in the pharmacy industry. Partner with Quad Recruitment USA today and take the next step toward a fulfilling and rewarding career!