How to Write a World Class Resume
01 Feb, 2023
2 mins
How do I write the perfect Resume?You know what you're doing when it comes to writing your...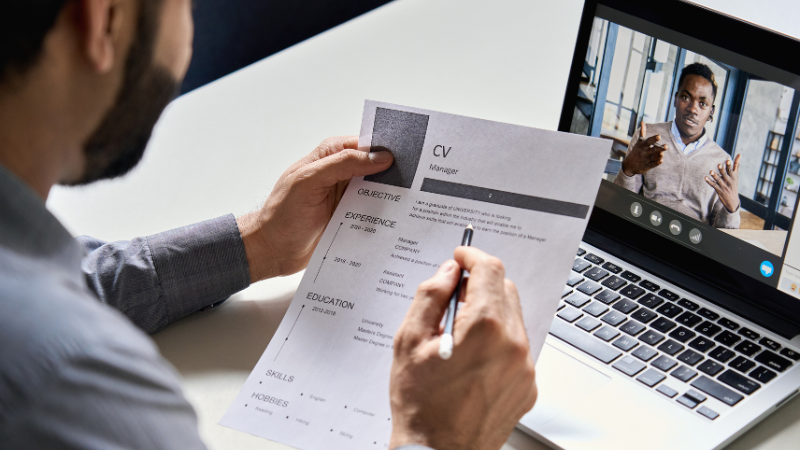 How do I write the perfect Resume?

You know what you're doing when it comes to writing your Resume, all you have to do is put all of your work history down and qualifications.
Seems simple right? 𝐖𝐑𝐎𝐍𝐆!

Trust me it's a lot easier to write a bad Resume than a good one. Time and time again I come across some 𝐒𝐇𝐎𝐂𝐊𝐄𝐑𝐒.

This PDF/PNG/WORD document is your first opportunity to impress, its super important to get it right.

Follow these simple steps to smash your Resume!

Use easy to read fonts, clear and clean. I suggest Arial, Calibri or Times New Roman. Font size 12 for headers and 11 for all other text

𝐏𝐞𝐫𝐬𝐨𝐧𝐚𝐥 𝐈𝐧𝐟𝐨𝐫𝐦𝐚𝐭𝐢𝐨𝐧
At the top put all of your contact details, (name, address, telephone number, email address & LinkedIn link, along with any professional registration numbers or pins). This is the only time you have an option to either have it as align left of central.𝐓𝐇𝐄𝐎𝐍𝐋𝐘𝐓𝐈𝐌𝐄!

𝐏𝐞𝐫𝐬𝐨𝐧𝐚𝐥 𝐒𝐭𝐚𝐭𝐞𝐦𝐞𝐧𝐭
This is a must. This is your opportunity to really sell yourself as a person, who are you? what are you about? what are your drivers? what are your achievements and goals! Really go to town here but keep it short and snappy! This is the only time you'll right paragraphs.

𝐄𝐝𝐮𝐜𝐚𝐭𝐢𝐨𝐧 𝐚𝐧𝐝 𝐐𝐮𝐚𝐥𝐢𝐟𝐢𝐜𝐚𝐭𝐢𝐨𝐧𝐬
Make sure you include your professional qualifications here. You want to put your full education here (high school, university or training provider) followed by the dates and your qualification gained.

𝐄𝐦𝐩𝐥𝐨𝐲𝐦𝐞𝐧𝐭 𝐇𝐢𝐬𝐭𝐨𝐫𝐲
Now its time to put down your employment history. REMEMBER, your most recent at the top and working backward. Put your job title followed by your employer then dates to and from. Once you've got that down then break down your responsibilities into bullet points.

𝐀𝐜𝐡𝐢𝐞𝐯𝐞𝐦𝐞𝐧𝐭𝐬
This allows you to highlight any achievements you've achieved. Volunteer work or summited Everest? Pop it in here.

𝐑𝐞𝐟𝐞𝐫𝐞𝐧𝐜𝐞𝐬
Employers want to see at least two references. One with you most recent employer. If you're applying confidentially you can put 'References upon request' but make sure you have the details to hand should they request.

So, your Resume should look like this -

𝐍𝐚𝐦𝐞 & 𝐂𝐨𝐧𝐭𝐚𝐜𝐭 𝐃𝐞𝐭𝐚𝐢𝐥𝐬
𝐏𝐞𝐫𝐬𝐨𝐧𝐚𝐥 𝐒𝐭𝐚𝐭𝐞𝐦𝐞𝐧𝐭
𝐄𝐝𝐮𝐜𝐚𝐭𝐢𝐨𝐧 & 𝐐𝐮𝐚𝐥𝐢𝐟𝐢𝐜𝐚𝐭𝐢𝐨𝐧𝐬
𝐄𝐦𝐩𝐥𝐨𝐲𝐦𝐞𝐧𝐭 𝐇𝐢𝐬𝐭𝐨𝐫𝐲
𝐀𝐜𝐡𝐢𝐞𝐯𝐞𝐦𝐞𝐧𝐭𝐬
𝐑𝐞𝐟𝐞𝐫𝐞𝐧𝐜𝐞𝐬

They layout 𝐌𝐔𝐒𝐓 be all to the left except for your contact details, headings size 12 and bold. All other text should be size 11 and not bold. Use bullet points! You want to make it super easy yet effective and straight to the point. Recruitment managers spend a lot of time going through Resumes so if yours is full of words, not set out correctly with no time spent, then I guarantee you'd be swiped left rather than right!

Did you find this useful?
As a part of our pharmacy recruitment service we do format your Resume for you at no charge if you are being placed forward to a client of Quad Recruitments. If you'd like to get in touch with us, please feel free to do so on the following email: info@quadrecruitment.com