Introducing Dan Jones: Our Newest Team Member and What He Brings to the Table
06 May, 2023
2 mins
​As our team continues to grow, we are thrilled to welcome our newest member, Dan Jones. D...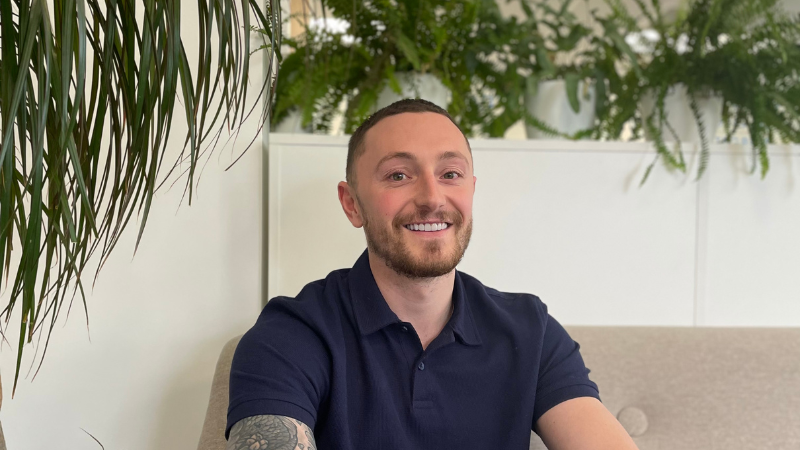 ​As our team continues to grow, we are thrilled to welcome our newest member, Dan Jones. Dan brings a wealth of experience and knowledge to the table. He'll be working with candidates across the USA to fill Pharmacy vacancies. We are excited to have him on board and look forward to seeing the impact he will make.
To get to know Dan better, we thought it would be fun to ask him a few questions. And what better way to do that than with a "Meet the Newbie" questionnaire? We've compiled a list of questions that will give you a sneak peek into Dan's life and interests outside of work. From his favourite foods to his, you'll get to know Dan on a personal level.
So without further ado, let's dive into our "Meet the Newbie" questionnaire with Dan Jones.
​
What made you choose recruitment? I like the competition within the recruitment industry. Having the urge to become the best within in my division.
What do you love the most about working in the USA pharmacy market? The USA Pharmacy market is ever-growing and no day is the same.
What's your favourite quote? You can't win the lottery unless you buy a ticket.
Tell me something interesting about yourself? Previously I have done a sky dive and jumped out of a plane at 12,000 feet
What do you like to do in your spare time? I keep myself very active by playing football 3 times a week and then going to the gym 4/5 times a week also. Let's also not forget I also make time to occasionally sit in the pub with my friends for a few beers.
If you could only have one food for the rest of your life, what would it be and why? Fillet steak
Before working at Quad Recruitment, what was the most unusual or interesting job you've ever had? Being a mortgage advisor was so interesting especially at a time where the market was so uncertain. I think this gave me the skills to become the best possible recruitment consultant.
If Hollywood made a movie about your life, who would you like to see cast as you? Ryan Gosling
What's your go-to drink? Birra Moretti
What are you most looking forward to over the next year at Quad Recruitment? I am looking to expand the quad brand across the whole of the USA.
​
Now the formalities are out of the way, you're pretty much friends with Dan!
If you are a Pharmacy Professional in the USA seeking a new opportunity, please feel free to reach out to him today to discuss the opportunities available to you right now.
​
M: +1(929) 419 - 0406
E: dan.jones@quadrecruitment.com
LinkedIn: Connect with him here