The Benefits of a Pharmacy Staffing Partner for Your Business
18 Nov, 2023
5 min
As the pharmacy industry continues to evolve, the success of your medical institution depend...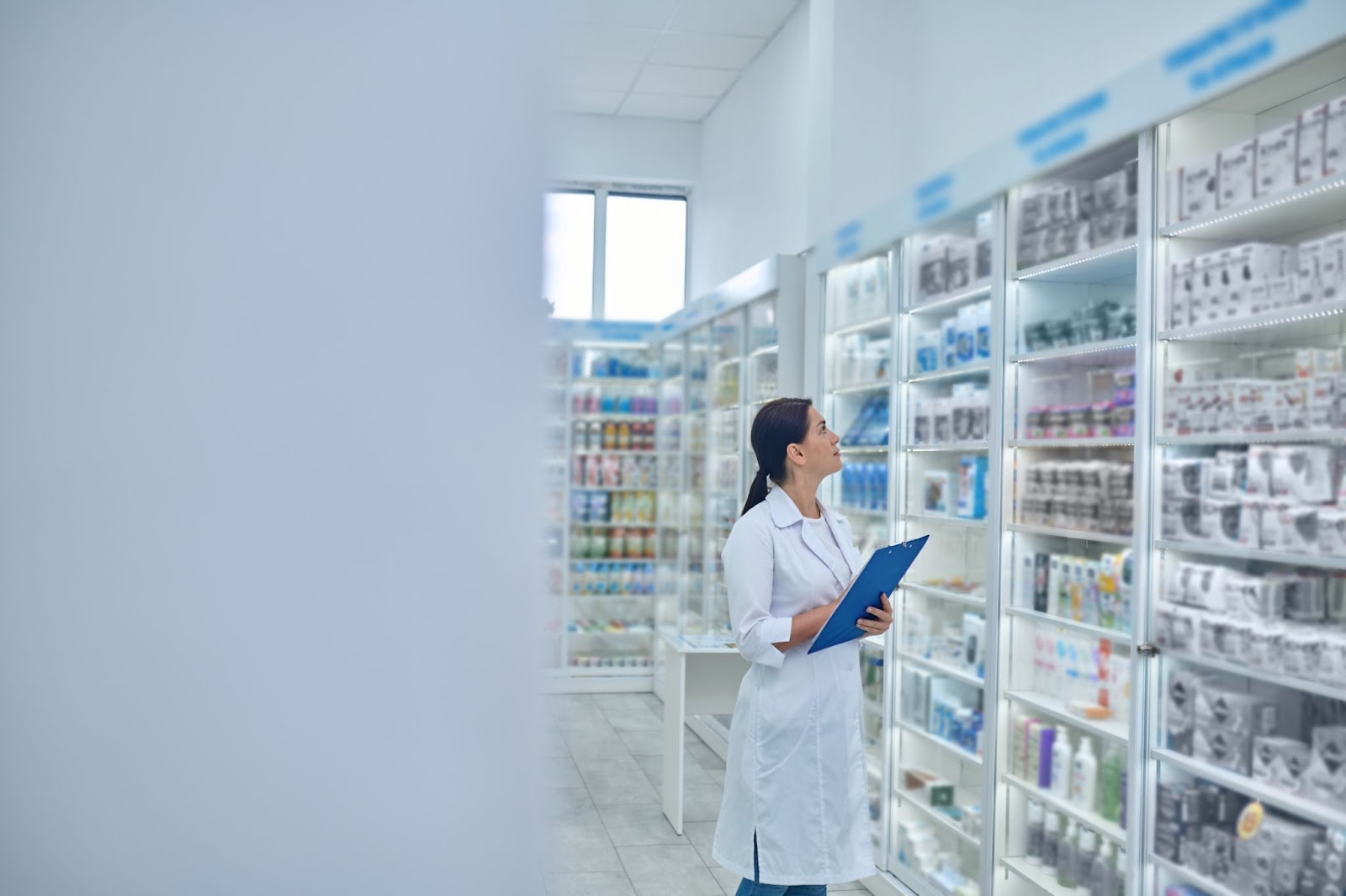 As the pharmacy industry continues to evolve, the success of your medical institution depends on the talent you bring on board. Your workforce forms the foundation of your organization, responsible for critical functions like patient consultations, medication dispensing, and ensuring the prompt delivery of prescriptions. A deficiency in pharmacy staff can disrupt patient care, potentially affecting not only the efficiency of your operations but also the overall well-being of those relying on your medical services.
Studies have shown that healthcare occupation employment is expected to grow by 14% by 2028, creating approximately 1.9 million new jobs in the United States. In this article, we will explore the impact of recruitment in pharmacy and how to hire the right people. By the end of his article, you will have everything you need to make your hiring processes better.
Why do you need a Pharmacy Staffing Partner For Your Business?
Let's explore some of the benefits that pharmacy staffing agencies can offer your pharmacy business:
Access To Specialized Talent
Pharmacy staffing agencies have a deep pool of candidates with expertise in various pharmacy fields. These agencies specialize in recruiting and vetting professionals, including pharmacists, pharmacy technicians, clinical pharmacists, and more. By partnering with pharmacy staffing agencies, you can access a broad pool of talent with the precise skills and knowledge required for your specific projects or roles.


Time and Cost Savings
Traditional hiring can consume large amounts of time and resources. Advertising vacancies and conducting extensive interviews for pharmacy positions can be extremely long, complex, and expensive.
Recruitment agencies for the pharmacy industry specialize in making hiring processes more efficient. They can help your business build strong networks that can help you find the best candidates. This means that you can not only save time and money but also find the most suitable candidates for your exact roles. This can make your hiring process much more straightforward and efficient.


Compliance and Regulations
The pharmacy industry is known for its strict regulatory compliance and legal regulation frameworks. Failing to follow these rules can have expensive legal repercussions and harm your medical institution's reputation.
Staffing agencies in the pharmacy industry specialize in identifying candidates who understand the intricacies of industry regulations. Therefore, partnering with them can help you reduce the risk of regulatory violations and penalties. Pharmacy staffing agencies play a crucial role in ensuring that the professionals they recommend possess the requisite knowledge, hands-on experience, and expertise necessary to navigate the regulatory framework governing the pharmacy industry.


Faster Time-To-Fill Vacancies
Vacant positions in the pharmacy industry can lead to significant costs and a range of challenges, including reduced productivity and potential negative impacts on patient care. Pharmacy employment agencies offer a swift solution for your healthcare organization to address these issues. This ensures your pharmacy can run smoothly with minimal disruptions or delays. By minimizing the time it takes to fill vacant job roles, you can avoid productivity loss and explore new growth opportunities.


Reduced Turnover Rates
High turnover rates can harm financial health and patient outcomes. A pharmacy staffing agency can help you find candidates who not only possess the right qualifications but also align with your healthcare organization's long-term objectives and culture. This is key to building a more stable team of reliable pharmacy professionals.


Diverse Talent Pools
A diverse workforce of pharmacy professionals can introduce new perspectives and creativity into your processes. This is especially useful for accessing fresh insights and innovative problem-solving approaches, which is especially valuable in an industry that requires careful attention to patient care and medication management.
Recruitment in pharmacy can help your healthcare organization ensure that talent pools are diverse by reaching out to candidates from various ethnic, cultural, and educational backgrounds.