What Does a Pharmacy Technician Do: The Role of a Pharmacy Technician
22 Sep, 2023
6 min
Are you thinking about pursuing a career as a pharmacy technician but not sure where to...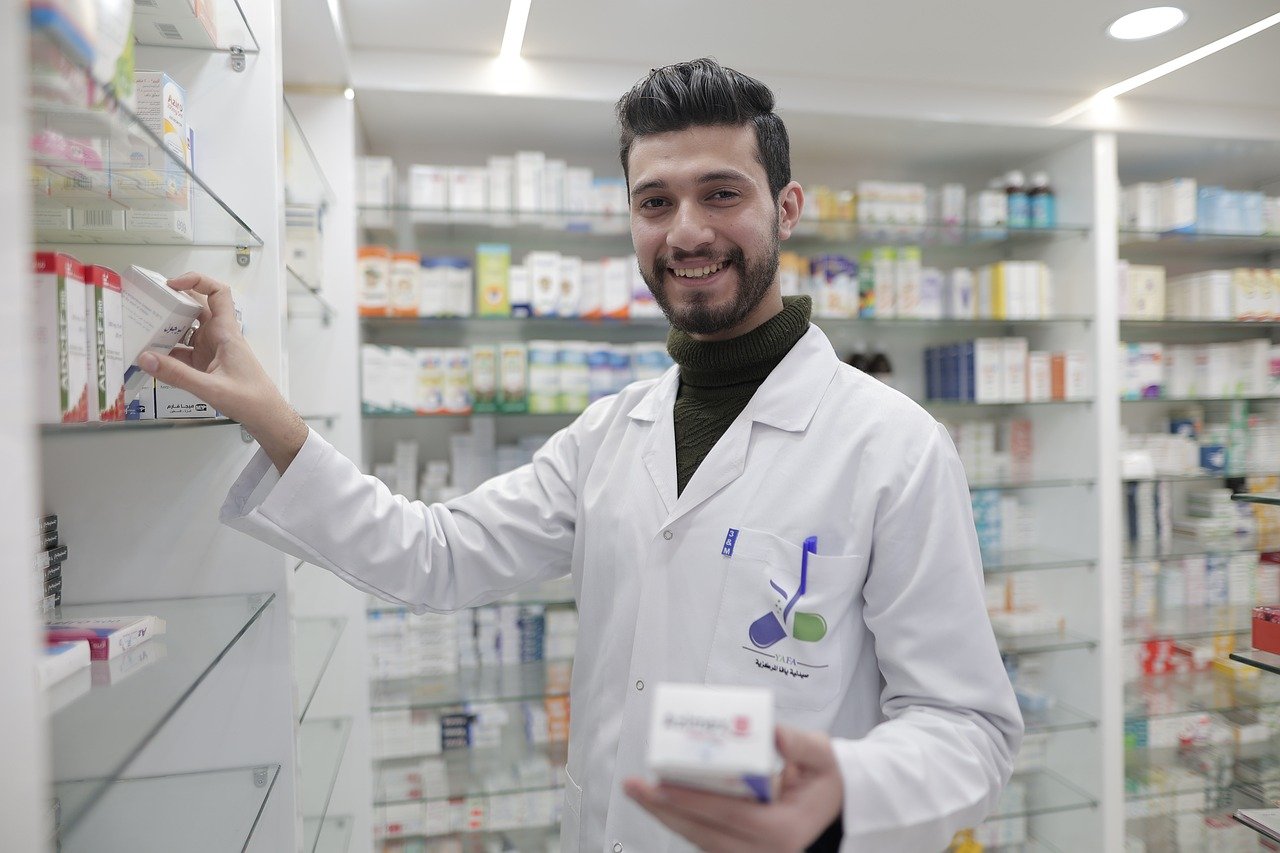 Are you thinking about pursuing a career as a pharmacy technician but not sure where to begin? This all-inclusive guide will provide you with everything you need to know about pharmacy technicians, their certification process, training, and the various job opportunities available in the field.
Before we get into what a pharmacy technician's roles and responsibilities are, it's important to understand 'who' they are.
If you've ever picked up a prescription at a pharmacy, there is a high chance you've met a pharmacy technician. They're the friendly faces you see at the pharmacy counter or the behind-the-scenes heroes in the hospital who make sure people get the medicines they require.
Pharmacy technicians work under the supervision of licensed pharmacists and are responsible for a wide range of tasks within a pharmacy setting, such as:
Helping with Medications:
Pharmacy technicians work alongside pharmacists to make sure people receive the right prescription medications.
Friendly Customer Service:
They're always ready to assist customers, answer their questions, and make sure everyone feels welcome and supported when they visit the pharmacy.
Pharmacy technicians are the ones responsible for keeping track of all the medications, making sure the pharmacy is fully stocked, and ensuring none of the medicines have expired.
Crafting Custom Medications:
In special situations, pharmacy technicians might even be the ones creating custom medications, especially in places like hospitals or specialty pharmacies.
Becoming a Certified Pharmacy Technician
Getting started on your journey to becoming a pharmacy technician might feel a bit overwhelming without the right guidance and support. That's why we're here to provide you with a clear and straightforward step-by-step guide to ensure your path is seamless and successful.
Step 1: Education and Training
To kickstart your career as a pharmacy technician, the first step is to get the right education and training. Many aspiring techs begin by enrolling in pharmacy technician training programs. You can find these programs at community colleges and vocational schools, or even study online. During your training, you will be:
Learning necessary terminology and best practices.

Getting hands-on experience in safely dispensing medications.

Gaining insights into the ethical and legal aspects of working in a pharmacy.
Step 2: Passing the Pharmacy Technician Certification Exam
Once you've completed your training program and feel confident in your skills, it's time to prove your expertise. You'll need to pass the Pharmacy Technician Certification Exam (PTCE) or a similar certification exam. The PTCE is managed by the Pharmacy Technician Certification Board (PTCB). It's designed to test your knowledge across a wide range of topics, such as pharmacy rules, medication safety, and pharmacology.
Step 3: State Licensure
Just like in many other professions, different states have different rules and requirements when it comes to pharmacy technician jobs. Some states require you to get a license before you can start work, while others might ask you to register with the state Board of Pharmacy. Some states might not even have any special requirements for pharmacy technician jobs at all.
Before you start your pharmacy technician career, it's always wise to know what your state expects from you.
Pharmacy Technician Jobs
In the pharmacy world, certified pharmacy technicians have a wide range of job options to choose from. Here are some of the most popular ones:
Retail Pharmacy Technician Jobs:
You'll work in a store-based pharmacy or retail store, helping customers get their medications and answering their questions. You'll be responsible for locating and dispensing prescribed medications for patients, acting as a critical link between patients and doctors. If you love helping people and interacting with patients, becoming a retail pharmacy technician may be a great option for you.
Hospital Pharmacy Technician Jobs:
In hospitals and nursing homes, you'll be a crucial part of the healthcare team. You'll work closely with doctors and nurses to make sure patients get the right medications, especially in complex cases. You can even be working in a hospital pharmacy where you'll be required to assist with preparing medicines, filling prescriptions, taking inventory, and ordering supplies, ensuring the smooth operation of the hospital pharmacy.
Travel Pharmacy Technician Jobs:
If traveling excites you, these jobs let you work in different locations for short periods. It's a great way to see new places while doing meaningful work in healthcare. Your duties will be the same as any pharmacy technician, but you'll be traveling from pharmacy to pharmacy to help out wherever needed. These are typically short-term positions and can last up to a few months. It pays to partner up with a pharmacy staffing agency to leverage their network and stay aware of immediate openings in various pharmacies.
Why choose Quad Recruitment USA?
Speaking of pharmacy tech jobs, let's quickly explore some of the ways Quad Recruitment USA can lend you a hand:
Certification Assistance:
Quad Recruitment USA connects you with top-notch training programs, ensuring you obtain your pharmacy tech certificate with ease.
Diverse Job Opportunities:
Our vast network means we can match you with the ideal pharmacy technician jobs. Whether it's retail pharmacy positions, hospital pharmacy technician jobs, or travel pharmacy technician jobs, we've got you covered.
If you're inclined towards the hospital environment, we specialize in hospital pharmacy technician jobs, where you'll play a crucial role in patient care.
At Quad Recruitment USA, we're committed to simplifying your path to becoming a pharmacy technician. Join hands with us, and let's make your career aspirations a reality.
Remember, your success might just be a click away!